No results were found for the filter!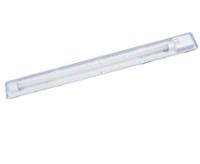 Spare glass LUMO 2
83063
€12.00 *
€10.20 *
Only 10 x available at the central warehouse
Only 10 avilable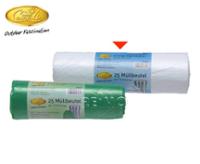 Waste bag 50l/25pcs., black
94060
€1.30 *
€0.90 *
Items limited available at the central warehouse
Limited available
Günstige Camping-Artikel kaufen
Günstige Camping-Artikel für Camper, Caravaner, Vanlifer, Reisemobil- und Wohnwagen-Fahrer kaufen
Jetzt günstige Camping-Artikel für Camper, Caravaner, Vanlifer, Reisemobil- und Wohnwagen-Fahrer bei REIMO kaufen. Finden Sie auf unserer Homepage viele Produkte zu reduzierten Preisen oder zum Dauertiefstpreis. Bei uns können Sie aus günstigen Camping-Artikeln verschiedenster Kategorien Ihr Wunschprodukt zum Bestpreis aussuchen und online kaufen.
Dabei liefern wir von Bochum aus zu geringen Frachtkosten oder frachtfrei und Sie erhalten Ihre Lieferung bei verfügbaren Camping-Artikeln innerhalb weniger Tage.
Zahlreiche Camping-Produkte im Sale – Schnäppchenjäger aufgepasst
Schnäppchenjäger finden hier zahlreiche Top-Camping-Produkte im Sale aus dem Reimo Camping-Zubehör für Reisemobile, Vans, Campingbusse oder Caravans. Es handelt sich dabei nicht um B-Ware oder Sonderposten, sondern um originalverpackte Neuware. Schauen Sie sich in unserer Schnäppchenecke für Campingzubehör um.
Wir bieten Ihnen hier die besten Artikel für den Campingbedarf zu reduzierten Preisen.
Camping-Produkte - Restposten, Sonderposten und andere Angebote
Natürlich finden Sie in unseren Preisknallern auch günstige Camping-Produkte, die wir nicht länger im Sortiment führen, Sonderposten, Auslaufartikel, Restposten und andere Angebote zu Knallerpreisen. Hier heisst es dann schnell sein, denn die Menge der Produkte ist meist limitiert. Wer also zuerst bestellt bekommt diese Produkte zum absoluten Sonderpreis. Daher lohnt es sich auch immer mal wieder in unsere Preisknaller hinein zu schauen.
Camping-Zubehör günstig aus allen Kategorien
In unserer Schnäppchenecke können Sie günstiges Camping-Zubehör aus allen Kategorien kaufen. So bieten wir ständig Angebote zu günstigen Preisen wie Zelte und Zeltzubehör, Campingtische und Campingstühle, Outdoor und Freizeitprodukte, Produkte für den mobilen Haushalt, Reisemobilfenster, Artikel zum Campingbusumbau und Campingprodukte für Gas- und Wasser-Installation und Elektrik.
Marken-Camping-Produkte namhafter Hersteller zu Schnäppchenpreisen
Sie suchen Marken-Camping-Produkte namhafter Hersteller zu Schnäppchenpreisen? Im Onlineshop finden Sie günstige Angebote von erstklassigen Herstellern wie Dometic, Fiamma, Thule, Carbest, Camp4, Thetford, Truma, Froli, Westfield, Alphatronics, Reich, GOK und viele mehr.
Günstiger Schnäppchen-Kauf in Bochum im Ruhrgebiet
Sie können uns natürlich auch direkt in unserem Laden in Bochum im Ruhrgebiet besuchen oder Ihr günstiges Schnäppchen nach dem Onlinekauf zur Abholung in Bochum reservieren. In unserem Ladengeschäft finden weitere attraktive Produkte und können bei netter Atmosphäre in aller Ruhe in unserer Ausstellung stöbern. Wir freuen uns auf Ihren Besuch in Bochum.